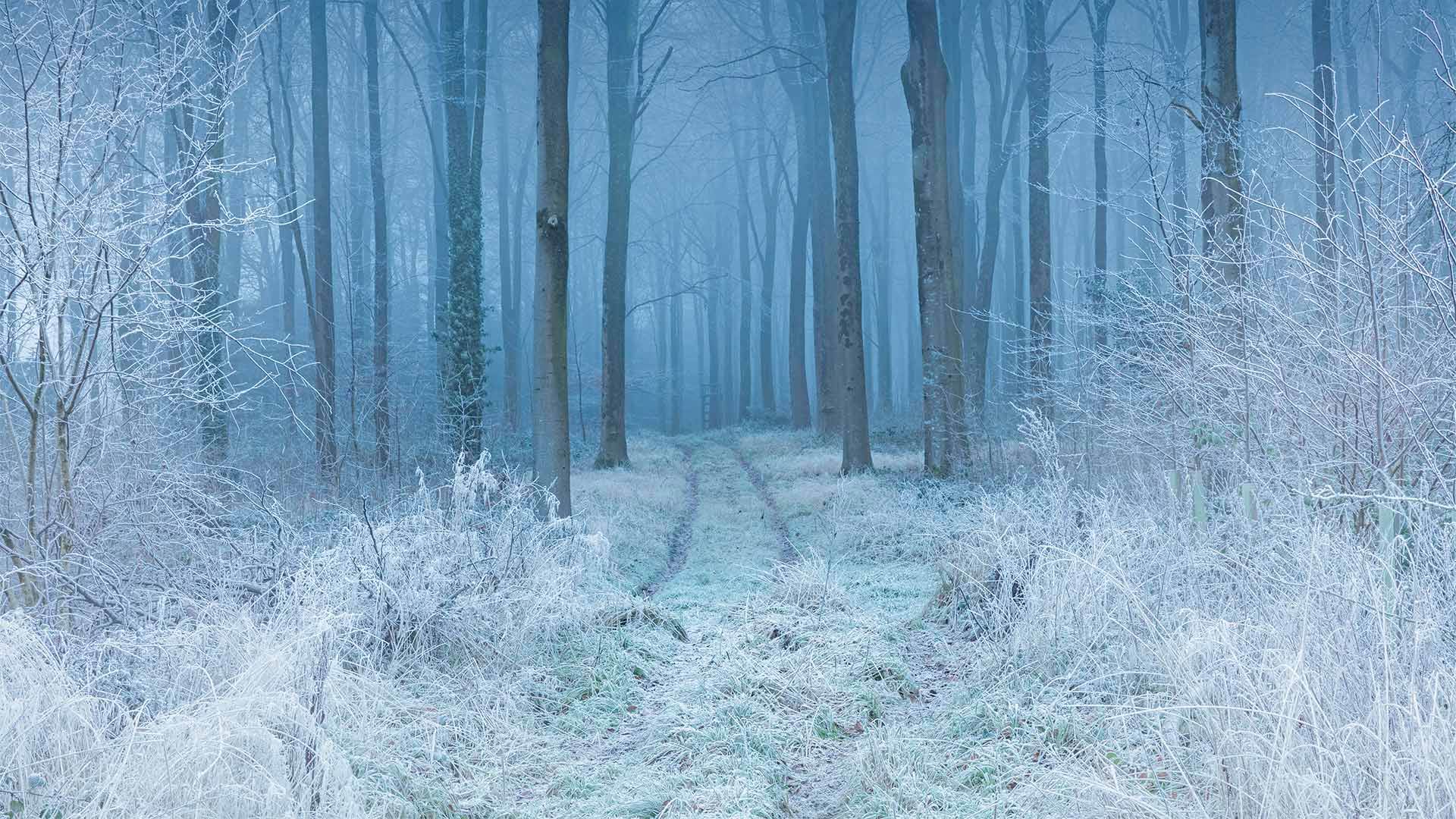 白霜覆盖下的山毛榉林,英格兰多塞特郡 Beech woodland in hoar frost, Cranborne Chase, Dorset, England (© Guy Edwardes/Minden Pictures)
被白霜覆盖的山毛榉林 Beech forest covered in hoarfrost
Cranborne Chase, England
If this looks to you like the setting of a fairy tale, you're not alone. These surroundings have long inspired writers and painters alike. Naturally, Cranborne Chase, England, has been designated a national protected area because of its natural beauty. It may be especially beautiful in winter, when the trees and shrubs can be coated with hoarfrost, an uncommon type of frost that forms when water vapor turns directly into ice, skipping the liquid stage.

Cranborne Chase is a plateau in southern England touching the counties of Dorset, Hampshire, Somerset, and Wiltshire. These 380 square miles of diverse countryside include rolling grasslands, river valleys, hillsides, and ancient woodlands. The area has been inhabited since the stone age, and for centuries was a royal hunting ground—in fact, the word 'chase' derives from these hunts. Today, while Cranborne Chase is protected from most new development, it's not a wilderness—nearly 90% of the land is used for farming and more than 30,000 people live here.
英国克兰伯恩蔡斯
如果你觉得这就像童话故事的背景,那么你并不孤单。长期以来,这些环境一直激励着作家和画家。自然地,英格兰的克兰伯恩蔡斯因其自然美景而被指定为国家保护区。在冬天,树木和灌木丛可能会被白霜覆盖,这是一种罕见的霜,当水蒸气直接变成冰,跳过液体阶段时形成。
克兰伯恩蔡斯是英格兰南部的一个高原,与多塞特、汉普郡、萨默塞特和威尔特郡接壤。这380平方英里的多样化乡村包括起伏的草原、河谷、山坡和古老的林地。该地区自石器时代起就有人居住,几个世纪以来一直是皇家狩猎场。事实上,"追逐"一词源自这些狩猎。如今,尽管克兰伯恩蔡斯受到保护,不受大多数新开发项目的影响,但它并不是一片荒野。近90%的土地用于农业,有3万多人居住在这里。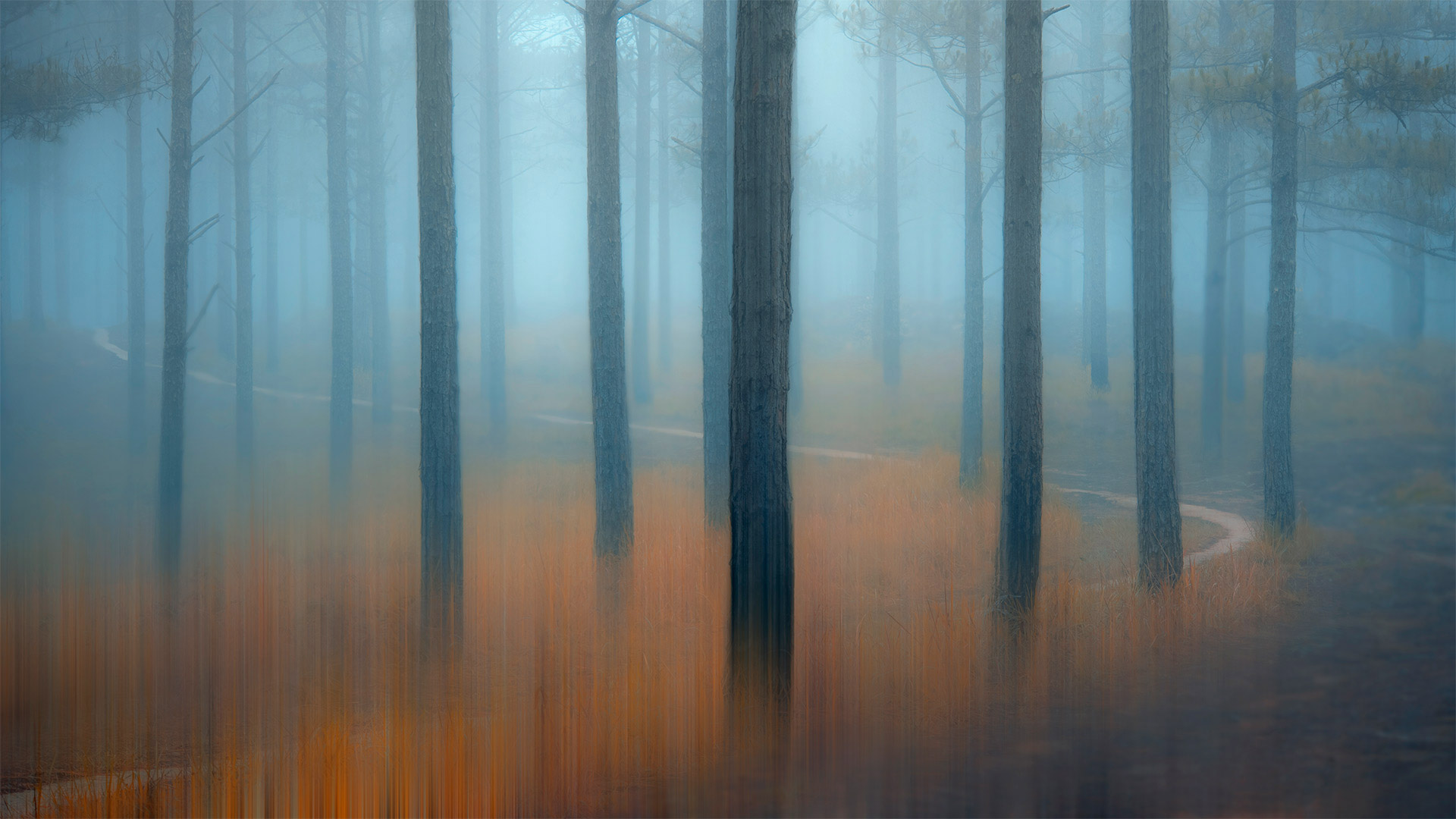 薄雾笼罩的松树林,越南 Misty pine forest in the Central Highlands of Vietnam (© Thanh Thuy/Moment/Getty Images)
Misty Pine Forest
The woods are a tranquil place, but can be scary for a lone wanderer. Out here, you could suddenly find yourself running from the big bad wolf, escaping a witch's clutches, or just plain old lost. Though often in the old stories, scary places like this are also where the hero overcomes a great obstacle or finds a valuable treasure. Could you be in luck?

The spindly pine forests of the Central Highlands of Vietnam, shown here, are the setting for many traditional tales of evil spirits and spells. But even if you don't believe in all that magic stuff, a forest can still feel enchanted when twilight bathes the misty air. Just don't lose your way out here…
雾松林
森林是一个宁静的地方,但对一个孤独的流浪者来说却很可怕。在这里,你可能会突然发现自己在逃离大灰狼,逃离女巫的魔爪,或者只是普通的迷失。虽然在古老的故事中经常出现,但像这样可怕的地方也是英雄克服巨大障碍或找到宝贵财富的地方。你运气好吗?
如图所示,越南中部高地细长的松林是许多传统邪灵和咒语故事的背景。但即使你不相信所有这些神奇的东西,当暮色沐浴在朦胧的空气中时,森林仍然会感到被施了魔法。只是别在这里迷路…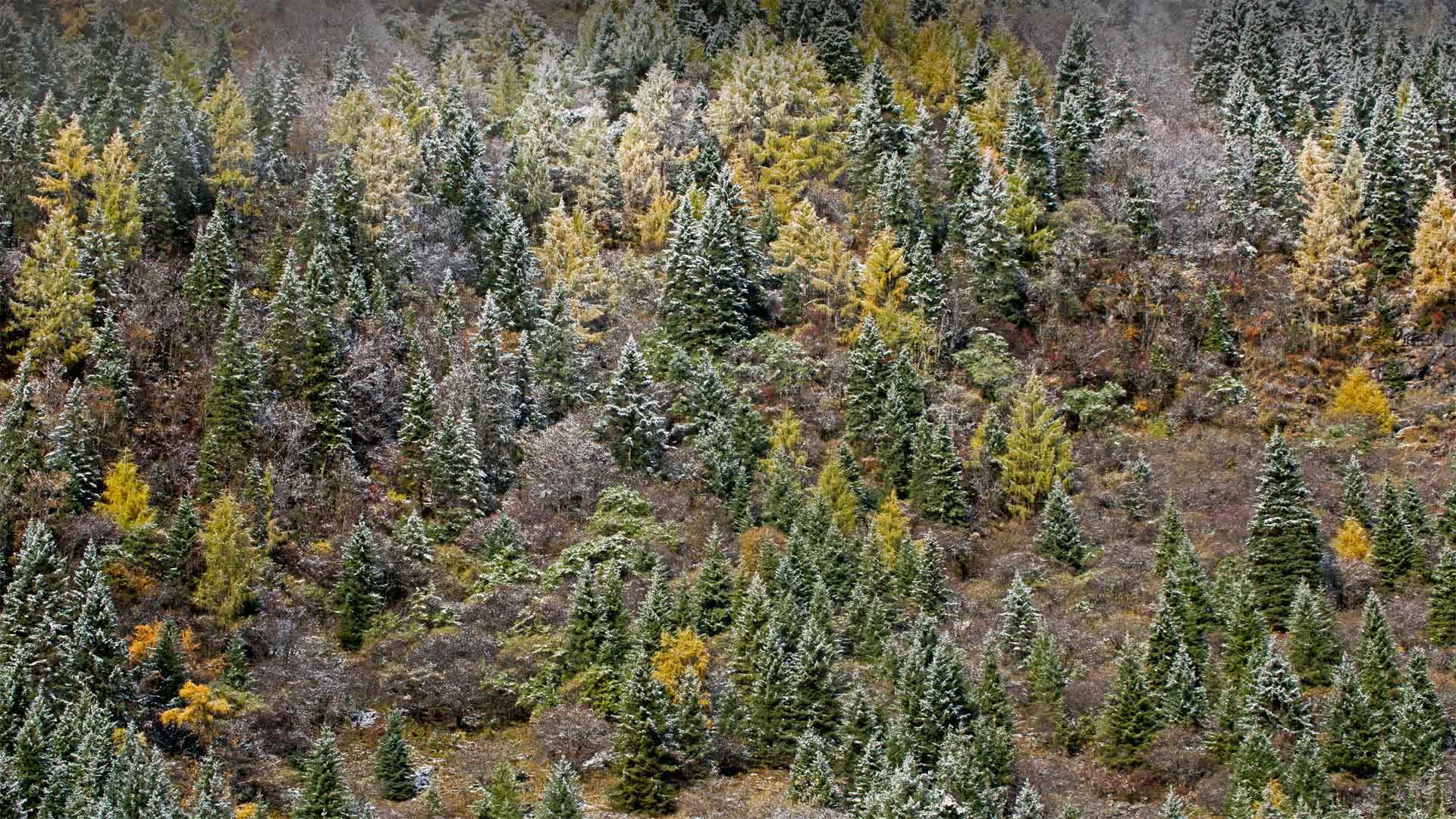 清晨结了霜的树林,中国四姑娘山 Early morning frost on trees in Mount Siguniang National Park in Sichuan Province, China (© Robert Harding World Imagery/Offset by Shutterstock)
Four Sisters, thousands of trees
You'll find this wintery, sylvan scene on the slopes of Mount Siguniang, the tallest summit of the Qionglai Mountains in Western China. Its name, which translates as 'Four Sisters Mountain,' is inspired by the local Tibetan legend behind its four distinct peaks. According to the story, four sisters saved their people using a magic mirror to turn themselves into the mountain to imprison the devil. The tallest peak, peak of 'the youngest sister,' stands at 20,500 feet and is an extremely challenging climb– it's rarely attempted and wasn't summitted until 1981. The surrounding park includes three valleys flanking the mountain and is part of the Sichuan Giant Panda Sanctuaries, a UNESCO World Heritage Site. In addition to giant pandas, the sanctuary is home to the red panda, the snow leopard, the clouded leopard, and between 5,000 and 6,000 species of plants.
四姐妹,千树
在中国西部邛崃山脉最高的山峰——四姑娘山的山坡上,你会发现这个冬天的森林景象。它的名字被翻译成"四姑娘山",灵感来自四座不同山峰背后的藏族传说。根据故事,四姐妹救了他们的人用一面魔镜把自己变成山里囚禁魔鬼。最高的山峰"小妹妹"的山峰高达20500英尺,是一次极具挑战性的攀登——很少有人尝试,直到1981年才达到顶峰。周围的公园包括山两侧的三个山谷,是联合国教科文组织世界遗产四川大熊猫保护区的一部分。除大熊猫外,该保护区还拥有小熊猫,雪豹,云豹和5000至6,000种植物。