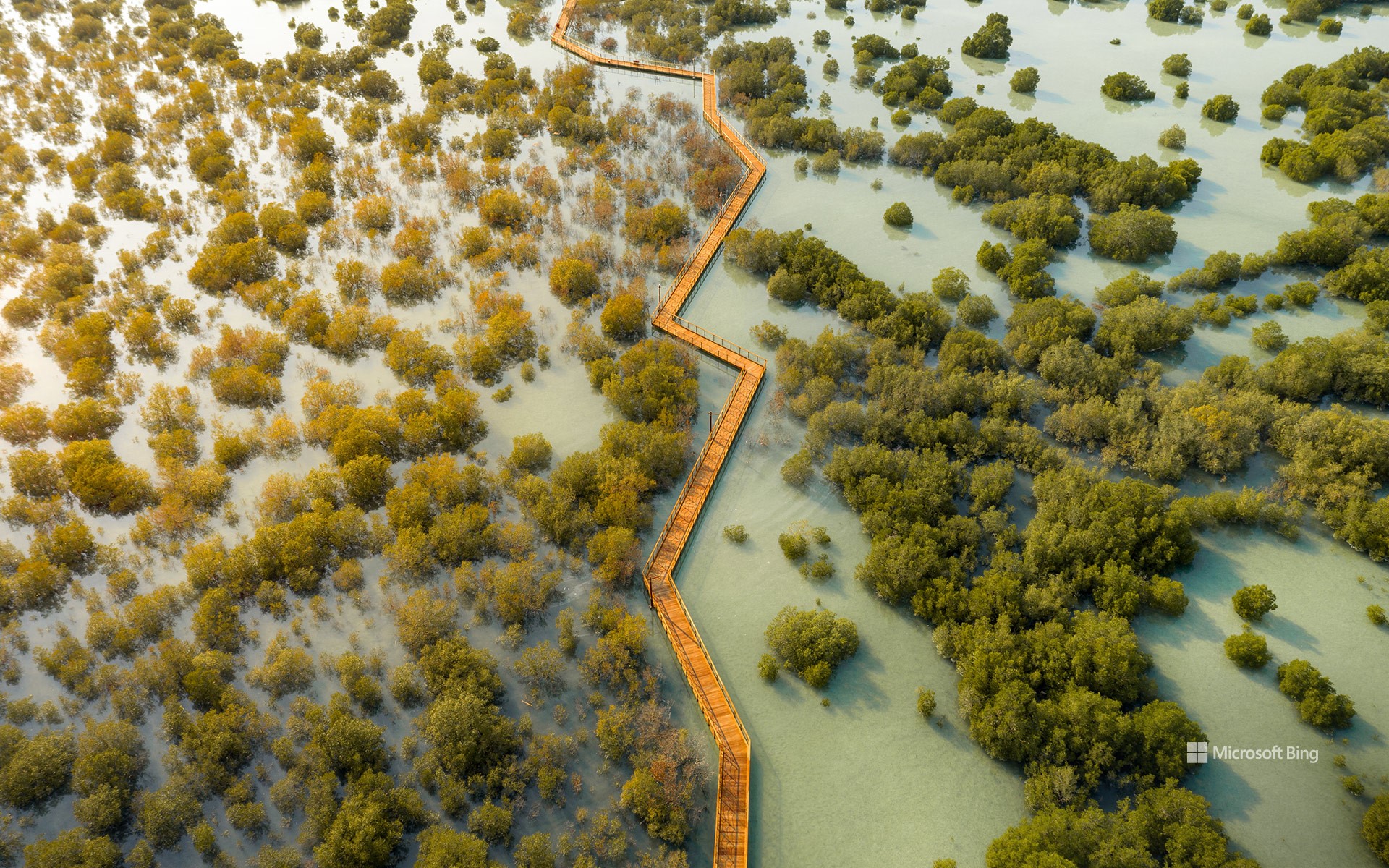 朱拜勒红树林公园,阿布扎比,阿拉伯联合酋长国 Jubail Mangrove Park in Abu Dhabi, United Arab Emirates (© Amazing Aerial Premium/Shutterstock)
和这些耐盐植物问好! Say hello to these halophytes!
国际红树林保护日
由于炎热的沙漠气候和降雨的缺乏,自然植被在阿联酋非常稀少。但严酷的环境并没有阻止坚韧的红树林在这个国家的海岸线上生长。红树林属于耐盐植物,可以过滤掉它们生长的海水中的最多90%的盐分。尽管它们适应能力惊人,但红树林在全球仍然受到生存威胁。过去的40年,红树林的覆盖量减半,它们消失的速度是森林整体消失速度的3到5倍。联合国通过设立国际红树林保护日、科研基金、世界遗产地等方式以逆转这个趋势。因为红树林非常重要,它们可以防止海水侵蚀陆地,同时还为鱼类、甲壳类动物以及一系列陆地动物提供栖息地。
International Day of Mangrove Conservation
Natural vegetation is sparse in the United Arab Emirates, due to its hot and dry desert climate. But along its coast, mangroves have taken root. These hardy trees and shrubs are halophytes, salt-tolerant plants that can filter 90% of the salt from the seawater they live in. Despite their resilience, mangroves are threatened globally, largely due to human activity. Mangrove coverage is thought to have halved over the past 40 years, and they are dwindling much faster than forests overall. The UN has established the International Day of Mangrove Conservation, scientific funding, Global Geoparks, and World Heritage sites to try to reverse these trends. These efforts are vital; mangroves help prevent erosion and protect against storm surges, as well as providing a home for fish, crustaceans, and other wildlife.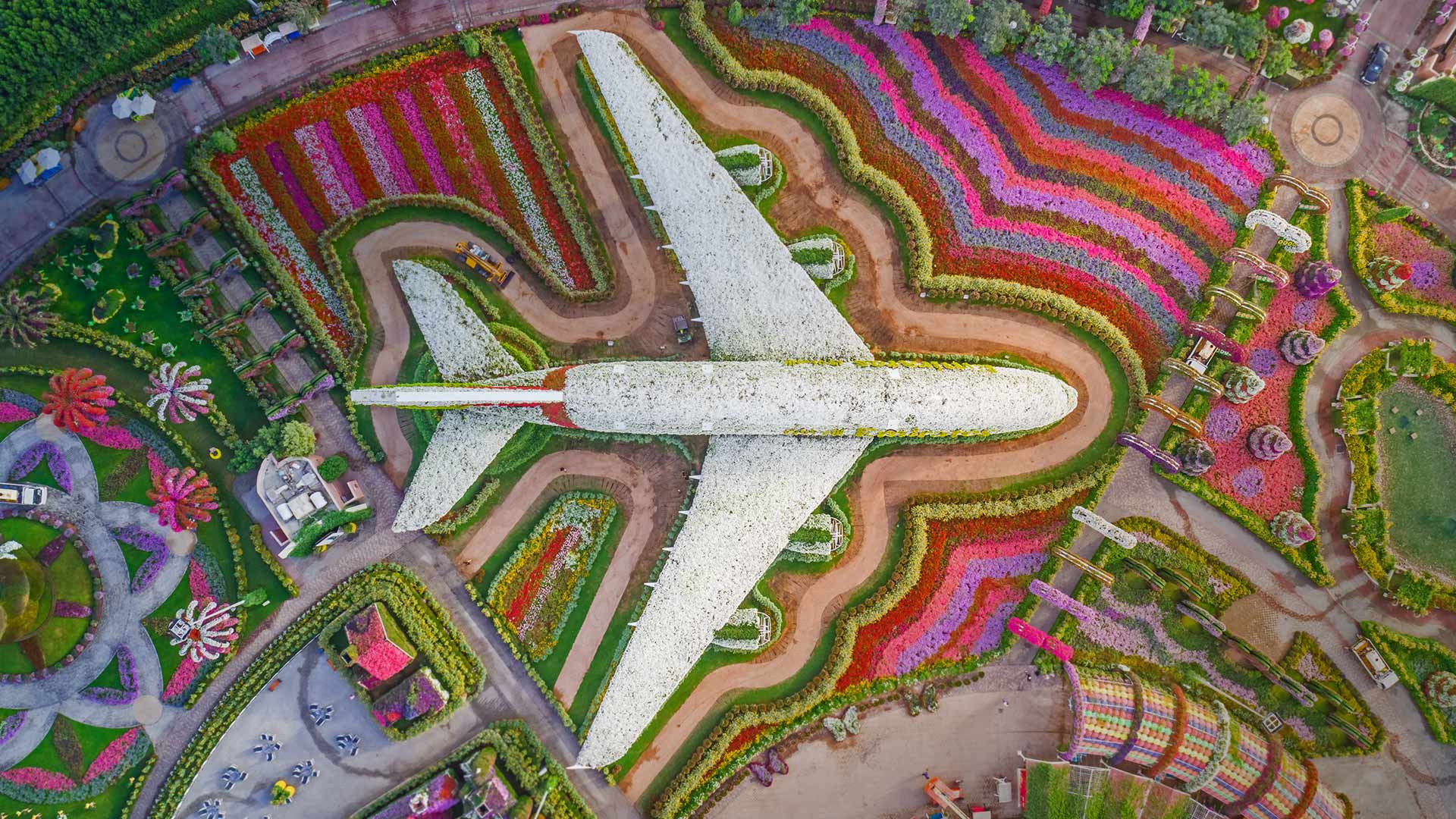 Dubai Miracle Garden, United Arab Emirates © Amazing Aerial/Offset