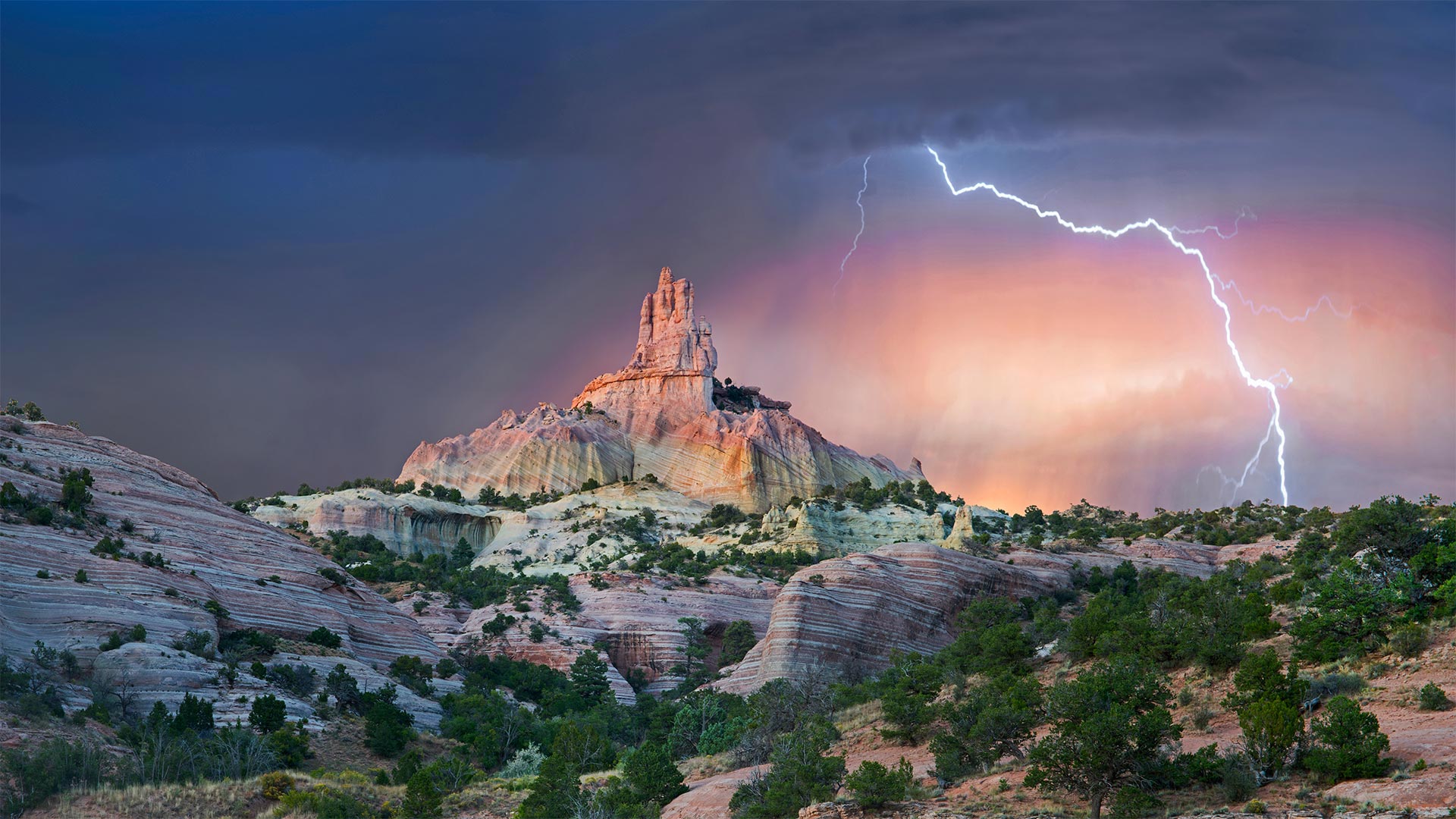 红石公园教堂岩附近的雷击,新墨西哥州 Lightning strikes near rock formation, Church Rock, Red Rock Park, New Mexico (© Tim Fitzharris/Minden Pictures)
Struck by Southwestern beauty
It's okay if this stormy shot stirs your spirit with holy awe: They call this wind-carved edifice Church Rock for a reason. Surrounded by an enchanting Southwestern landscape, it's a sight that almost invites you to get lost out here—and if you look at a map of these parts, you'll see that's not too hard.

We're in the 'checkerboard' region of western New Mexico, where patchwork borders separate sovereign Navajo Nation grounds and private land from that administered by an alphabet soup of federal, state, and local agencies. (For its part, Church Rock was the crown jewel of a state park before it was returned to the Navajo in 1989, while the city of Gallup now maintains the nearby parkland.) Maybe it's simpler to think in terms of a more ancient boundary line: The Great Continental Divide, marking the border between North America's Atlantic- and Pacific-destined waters, crosses Route 66 just east of the checkerboard.
为西南美景所震撼
如果这狂风暴雨的镜头激起你神圣的敬畏,那也没关系:他们称这座风雕大厦为教堂岩石是有原因的。四周环绕着迷人的西南景观,这种景象几乎会让您迷失在这里——如果你看看这些地方的地图,你会发现这不是太难。
我们在新墨西哥州西部的"棋盘格"地区,这里的边界错落有致,将纳瓦霍族主权国家的土地和私人土地与联邦、州和地方机构管理的土地分隔开来。(教堂岩在1989年被归还纳瓦霍之前是国家公园的王冠宝石,而盖洛普市现在保留着附近的公园。)也许用一条更古老的边界线来思考更简单:大洲分水岭,在北美洲大西洋和太平洋水域之间的边界,穿过66号公路,就在棋盘的东边。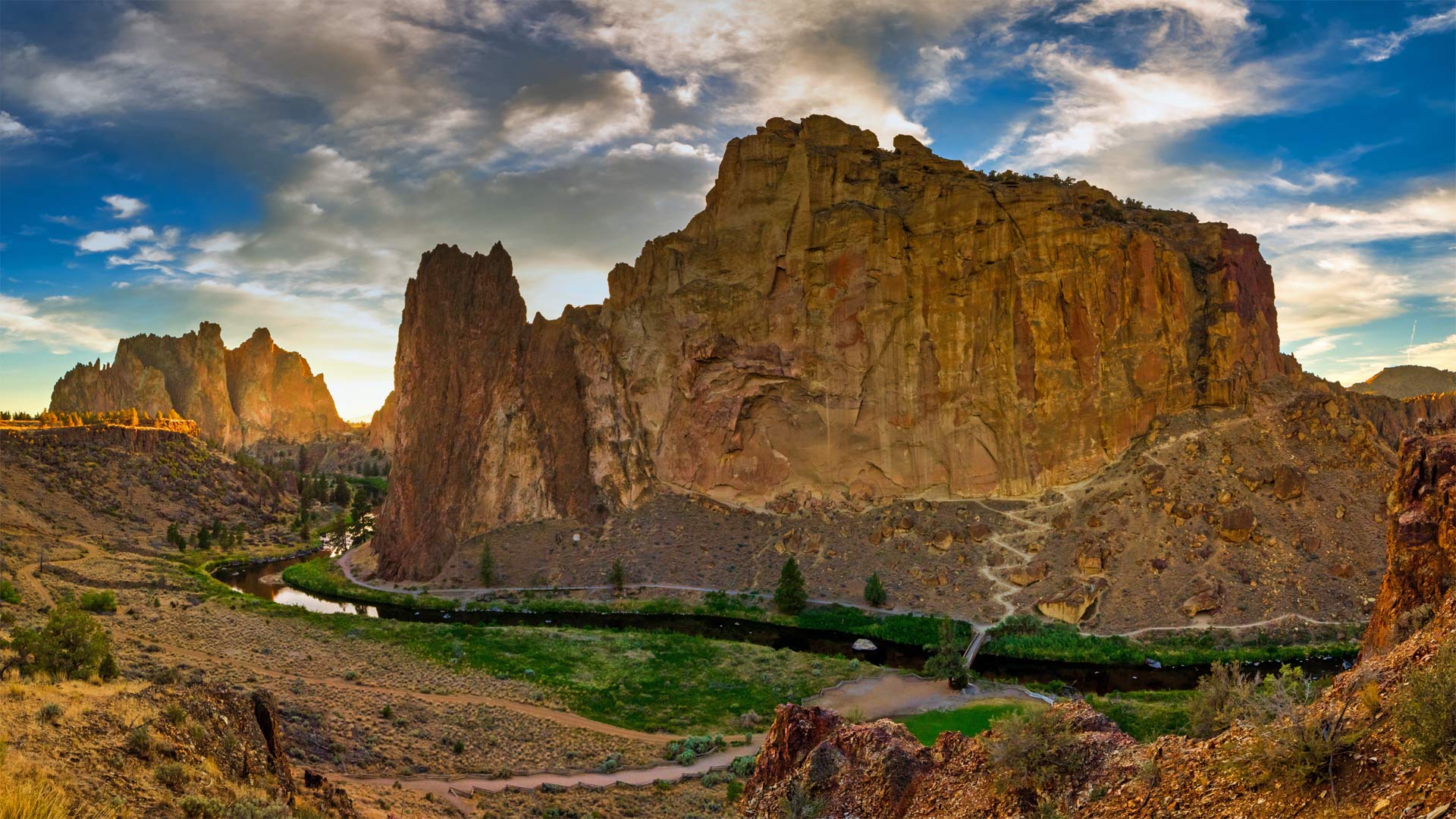 史密斯洛克州立公园,俄勒冈 Smith Rock State Park, Oregon (© Manuela Durson/Getty Images)
A rock in a wild place
Here in the high desert of Central Oregon, Smith Rock beckons rock climbers from around the world with its cliffs of tuff and basalt. Considered by many to be the birthplace of American sport climbing, it's home to nearly 2,000 climbing routes of all levels of difficulty. For those happier with their feet firmly planted on the ground, Smith Rock State Park offers the usual range of outdoor activities, including biking, hiking, and watching for wildlife including prairie falcons, golden eagles, and mule deer.