威尼斯旧港,克里特岛,希腊 Old Venetian harbor, Rethymno, Crete Island, Greece (© Gatsi/Getty Images)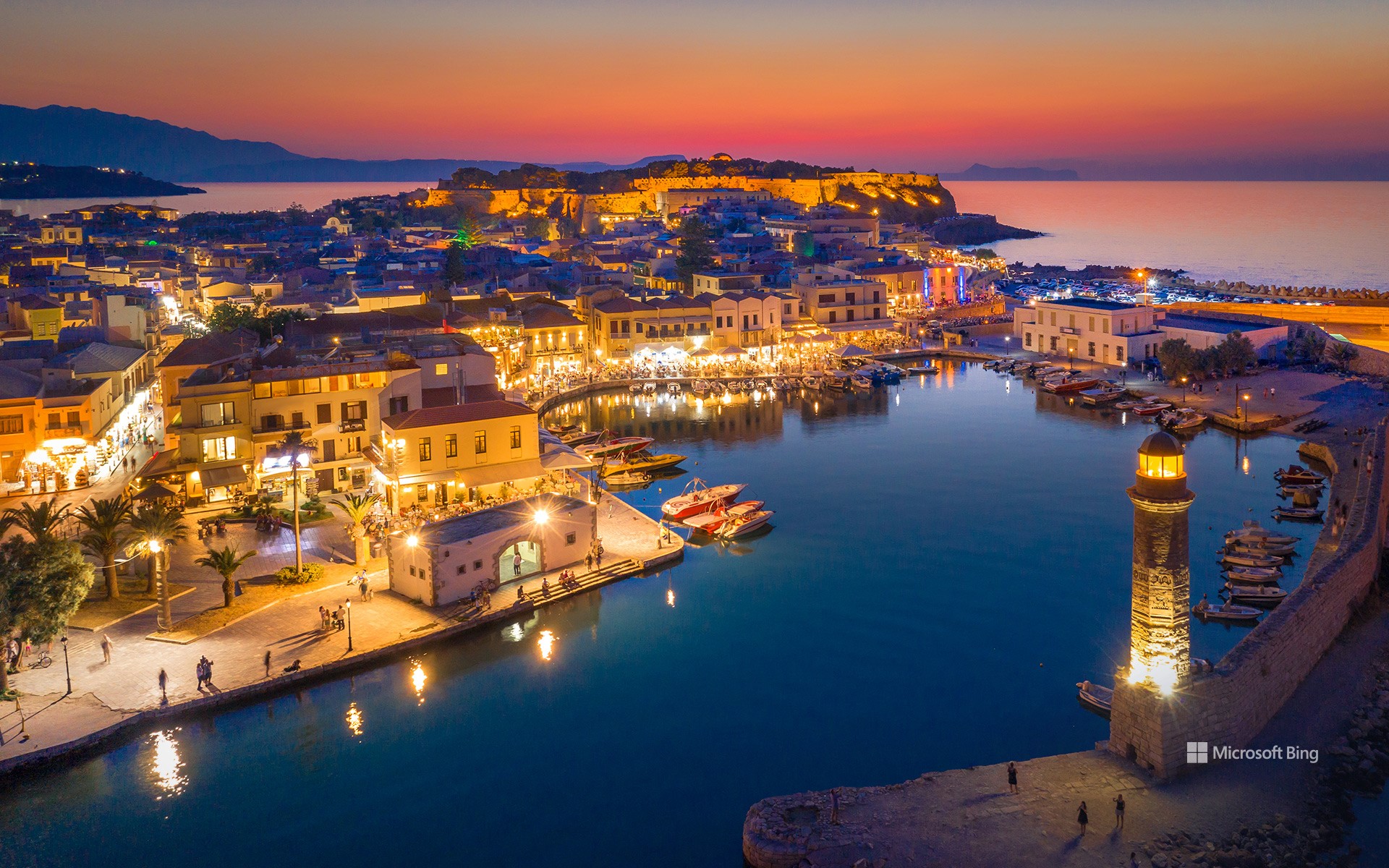 威尼斯旧港,克里特岛,希腊 Old Venetian harbor, Rethymno, Crete Island, Greece (© Gatsi/Getty Images)
准备好下锚了吗? Ready to drop anchor?
罗希姆诺,克里特岛,希腊
威尼斯港位于古城罗希姆诺。矗立在海港边缘的埃及灯塔以及当地的土耳其风格建筑,是历史上不同民族在这里留下的印记。这个港口于14世纪由威尼斯人建成,曾经在很长的一段时间里都是一个繁忙的商业中心。游客还可以造访始建于16世纪的罗希姆诺城堡,在城堡上俯瞰罗希姆诺的城市全景。
Rethymno, Crete, Greece
The Venetian harbor in the Old Town of Rethymno, on the Greek island of Crete, invites you to time travel through history. Its Egyptian lighthouse and Turkish elements are proof of different nations leaving their mark on Crete's old port. Forged in the 14th century under Venetian rule, this port has long served as a bustling hub for commerce and enterprise. For today's visitors, a replica of an old wooden sailing ship offers a full historic adventure. For a nostalgic inland experience, visit the 16th-century Fortezza, Rethymno's Venetian fortress. The citadel is visible from every corner of the town and offers a panoramic view of Rethymno.