塞格拉山,塞尼亚岛,挪威 Mount Segla, Senja Island, Troms og Finnmark, Norway (© imageBROKER/Moritz Wolf/Getty Images)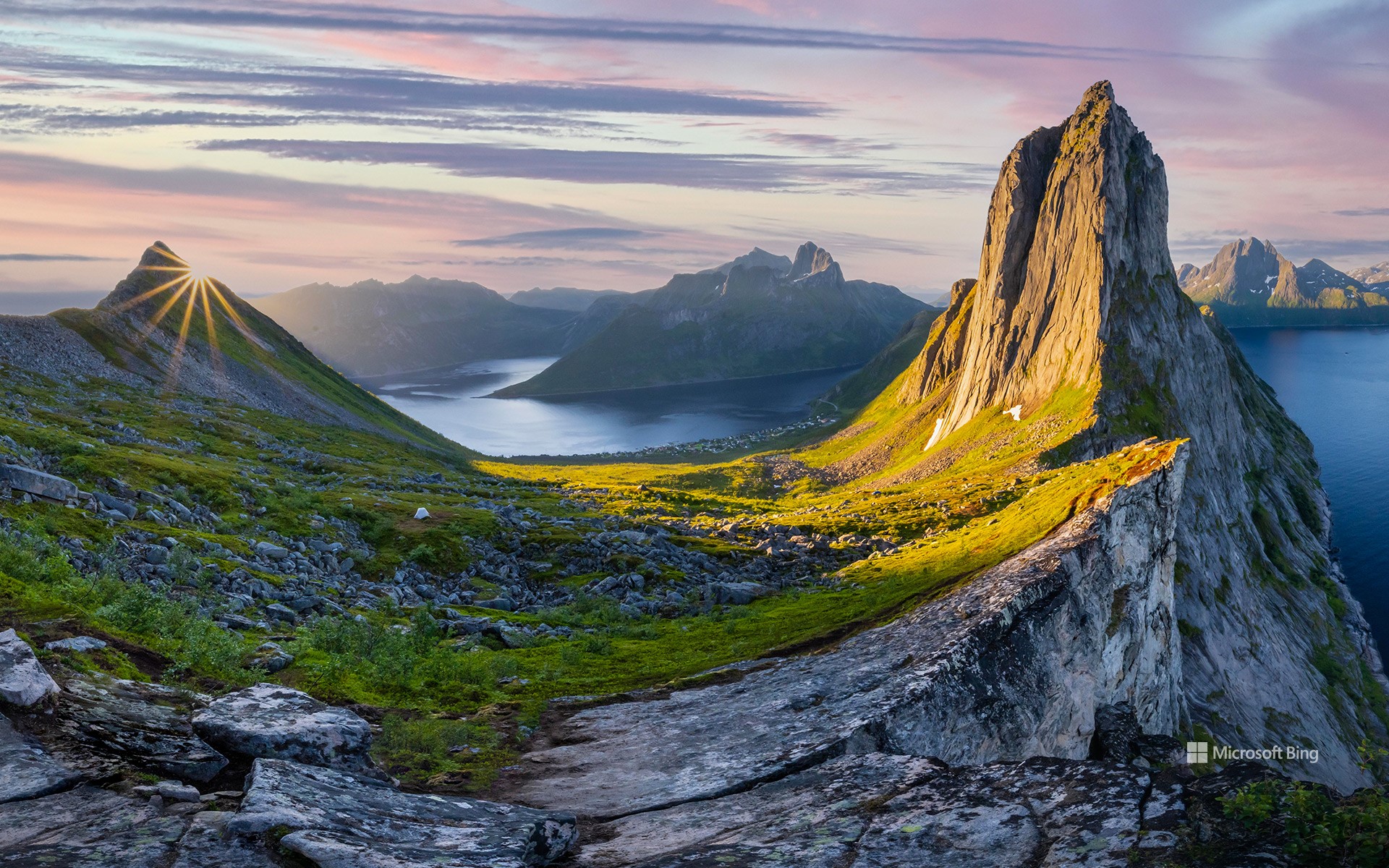 塞格拉山,塞尼亚岛,挪威 Mount Segla, Senja Island, Troms og Finnmark, Norway (© imageBROKER/Moritz Wolf/Getty Images)
数字合成的照片?不是吧! A digital creation? Nor-way!
塞格拉山,塞尼亚岛,挪威
塞尼亚岛是一座美丽的岛屿,被称为"挪威缩影",也是挪威的第二大岛,岛屿的西边是各式各样的山峰,东边则是郁郁葱葱的绿地。吉松德大桥把这座岛屿和挪威本土城市芬斯内斯连接起来。今天照片里的是塞尼亚岛上最有名的景点塞格拉山。夏天时,游客可以沿着陡峭的小径攀登至600多米高的峰顶。塞尼亚岛的景点还有安德达伦国家公园和特拉恩岛——一座位于塞尼亚岛南边的岛屿,以其宁静的氛围而出名。
Mount Segla, Senja Island, Norway
A beautiful island popularly known as 'Norway in miniature,' Senja's diverse landscape boasts mountainous terrain as well as lush greenery. At 600 square miles, it is Norway's second-largest island, connected to the mainland by the Gisund Bridge. The most notable spot on Senja is pictured today, Mount Segla, a magnificent peak that is visited frequently in summer, with a trail starting in Fjordgård, a fishing village in the north of Senja. It's a tough hike to the top, more than 2,000 feet above sea level. Other tourist attractions include Ånderdalen National Park and Tranøya, an island off the south coast of Senja known for its tranquility.