萨雷克国家公园的拉帕谷,瑞典 Rapa Valley in Sarek National Park, Sweden (© Hans Strand/Getty Images)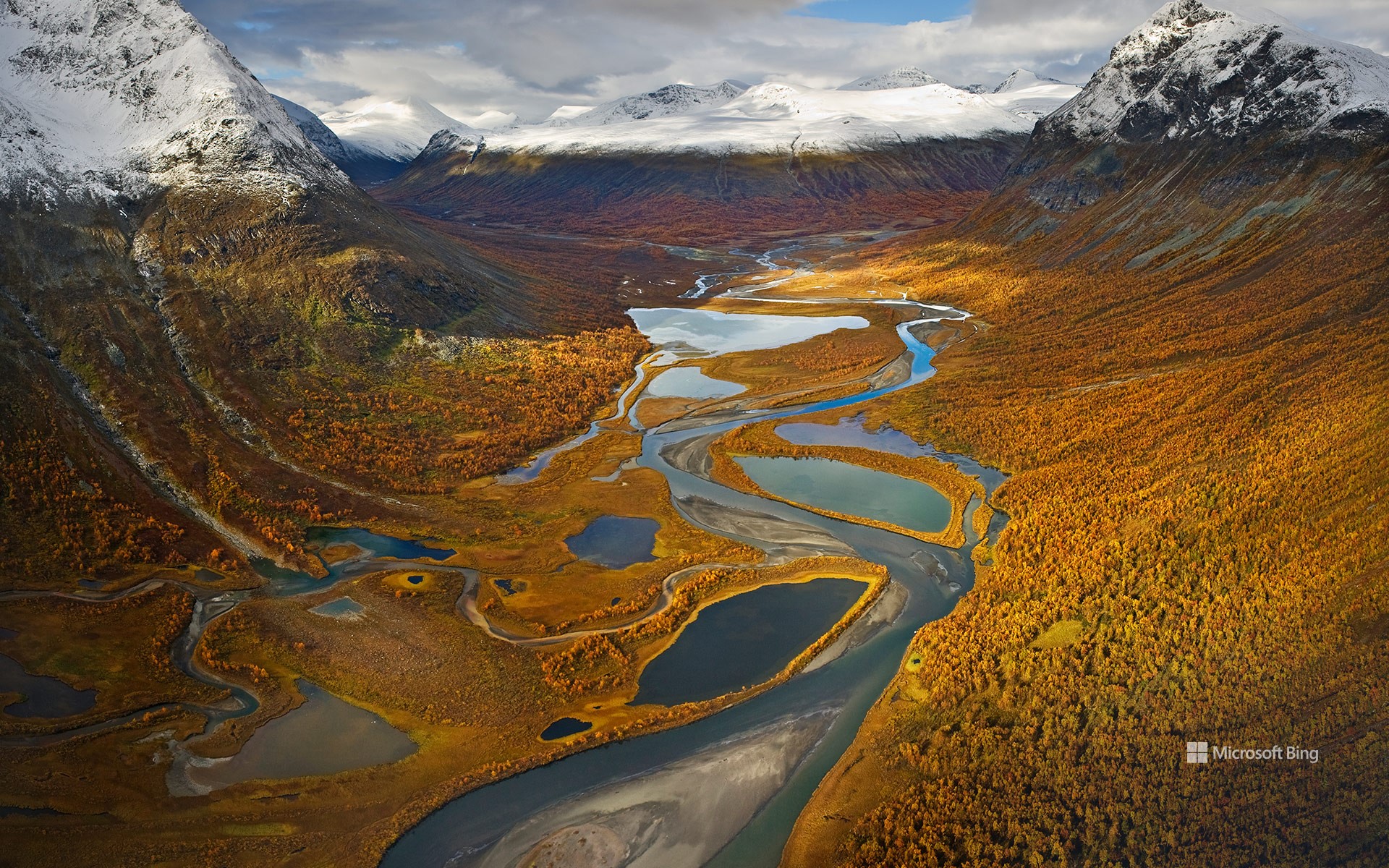 萨雷克国家公园的拉帕谷,瑞典 Rapa Valley in Sarek National Park, Sweden (© Hans Strand/Getty Images)
想象一下此处的回声 Imagine the echo!
萨雷克国家公园的拉帕谷,瑞典
拉帕谷坐落在瑞典萨雷克国家公园内,这里既有河流穿过郁郁葱葱的草地,也有高耸的山峰直插云霄。在瑞典北部的这个国家公园里,麋鹿可以自由地驰骋,金雕在空中翱翔,踪迹难寻的北极狐在雪地上留下了痕迹。瑞典拥有众多的国家公园,从阿比斯库国家公园的美景到萨勒克国家公园的陡峭山峰,每个国家公园都是一个奇迹。萨米人自古以来就以这片高山地区以及挪威、芬兰和俄罗斯的部分地区为家,他们的文化遗产与荒野交织在一起。他们以狩猎、放牧和打渔为生,不过最出名的可能还是他们放牧驯鹿的习俗。
Rapa Valley in Sarek National Park, Sweden
Rapa Valley runs through Sarek National Park in northern Sweden, where rivers cut into lush meadows and towering peaks reach towards the sky. In this national park, covering about 760 square miles of pristine wilderness, elk roam freely, golden eagles soar overhead, and the elusive arctic fox leaves traces of its presence in the snow. From the beauty of Abisko to the rugged peaks of Sarek, Sweden's many national parks boast a range of landscapes from glaciers to lush green forests and sandy beaches. The Sámi people have called this alpine region home since ancient times, and their cultural heritage is intertwined with the landscape. They fish the coasts, and perhaps most famously, herd reindeer.