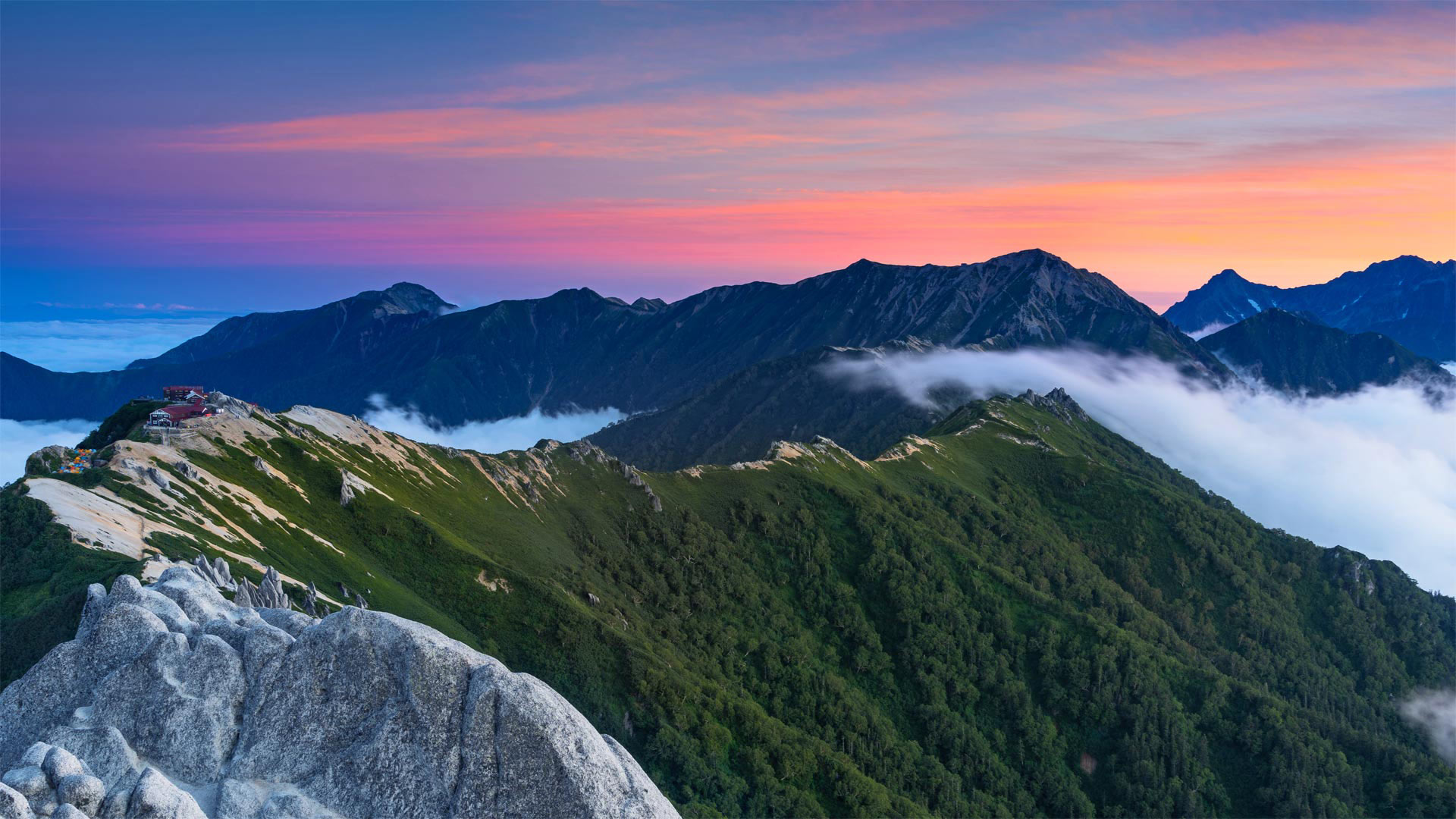 日本长野县安昙野附近的燕岳山 Mount Tsubakuro near Azumino, Nagano, Japan (© Joshua Hawley/Getty Images)
如果可以的话,请拥抱一座山吧 Go hug a mountain, if you can
It's Mountain Day in Japan
It makes a mountain of sense for Japan to celebrate Mountain Day, which occurs each August 11. Created in 2014, it's one of Japan's newest holidays. Nearly three quarters of the country is made up of mountains, thanks to its location on the Pacific Ring of Fire volcanic zone. Japan's four major islands—Honshu, Hokkaido, Kyushu, and Shikoku—all have ranges running through them.
The 9,065-foot Mt. Tsubakuro, which we feature in our home page image today, is a popular hiking destination, with well-maintained trails, rest areas, and lodges. Beautiful scenery abounds here on the island of Honshu, less than three hours' driving distance from Tokyo.
According to the legislation that established Mountain Day, the observance was launched to provide 'opportunities to get familiar with mountains and appreciate blessings from mountains.' One of those is snow-capped Mount Fuji, Japan's tallest mountain (12,389 feet) and one of the most pictured peaks in the world. Japan's rugged terrain is a boon for its tourist industry, providing opportunities for skiing, climbing, and resorts featuring the country's many hot springs.
今天是日本的山地日
对于日本来说,庆祝每年8月11日的"山岳日"意义重大。该节日创建于2014年,是日本最新的节日之一。该国近四分之三的地区由山脉组成,这要归功于它位于太平洋火环火山区。日本的四个主要岛屿本州岛、北海道岛、九州岛和四国岛都有山脉穿过。
我们今天在主页上展示的9065英尺的Tsubakuro山是一个受欢迎的徒步旅行目的地,有维护良好的小径、休息区和小屋。离东京不到三小时车程的本州岛上有很多美丽的风景。
根据设立"山岳日"的立法,发起这项活动是为了"有机会熟悉山岳,欣赏山岳的祝福"其中一座是被白雪覆盖的富士山,日本最高的山峰(12389英尺),也是世界上照片最多的山峰之一。日本崎岖的地形对其旅游业是一个福音,为滑雪、登山和以该国众多温泉为特色的度假胜地提供了机会。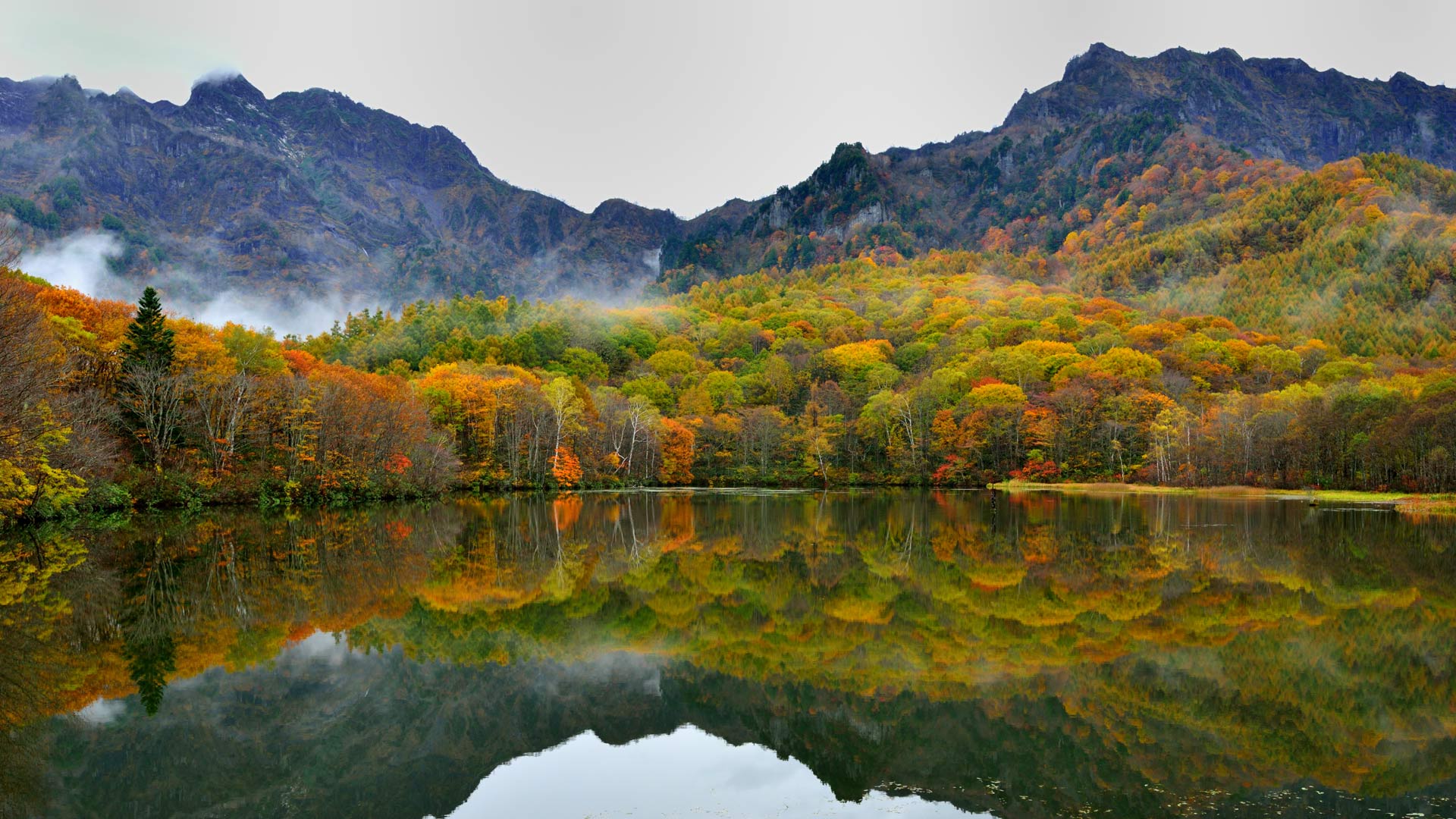 秋日景色倒映于镜池中,日本长野 Autumn colors reflected in Mirror Pond (Kagami-ike), Nagano, Japan (© magicflute002/Getty images)
Kagami-ike Pond in Nagano
Literally (Kagami means mirror), the pond projects the reflected scape of Togakushi Mountain Range and its view changes seasonally. With no wind blowing, the surface of the pond is calm with no ripples and it is just as beautiful as if it were a real mirror. Mountain Togakushi has been a place of practice for practitioners and Togakushi Ninjas.