北魁北克的公路,加拿大 Trans-Taiga Road in northern Quebec, Canada (© Posnov/Getty Images)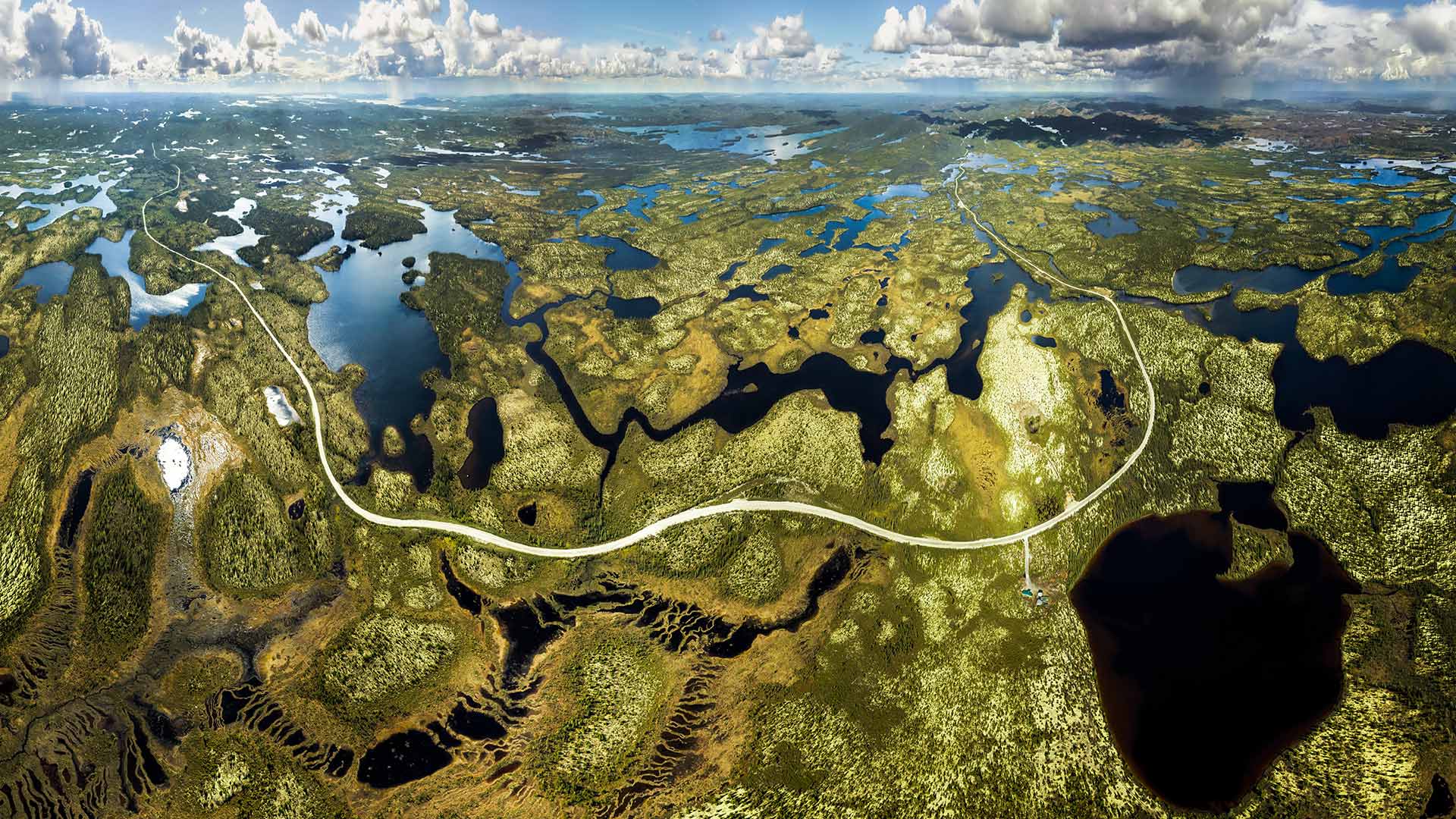 北魁北克的公路,加拿大 Trans-Taiga Road in northern Quebec, Canada (© Posnov/Getty Images)
一次偏远的旅途 A very remote journey
Trans-Taiga Road, Quebec
If you want to challenge your physical fitness on the go, or if you want to test your mental strength for a lonely journey. Consider coming to Trans-Taiga Road: a very remote journey in Canada. Trans-Taiga Road was built to access a series of hydroelectric dams in Quebec's north country, it sees very few motorists and almost no tourists.

The Trans Taiga is the northernmost road in eastern North America, crossing some of the continent's most isolated landscape stretches. The Trans-Taiga Road branches off from the James Bay Road (French: Route de la Baie James) at kilometer 544. It was built as an access road to the hydroelectric generating stations of Hydro-Québec along the La Grande River and Caniapiscau River.

For most of it, you'll be treated to expansive views of low hills carpeted in spruce trees. There aren't too many landmarks to delineate this lengthy road, though, with the most prominent ones being Robert-Bourassa Reservoir at mile 39 and Caniapiscau Reservoir at mile 362.
如果你想在旅途中挑战你的体能,或者你想在孤独的旅途中测试你的精神力量。考虑来Trans Taiga路:加拿大的一次非常遥远的旅行。横贯泰加公路是为了连接魁北克北部的一系列水电站而修建的,公路上很少有汽车司机,几乎没有游客。
横贯泰加是北美洲东部最北端的公路,穿过该大陆一些最孤立的景观延伸。跨泰加公路在544公里处从詹姆斯湾公路(法语:Route de la Baie James)分出。该公路修建为通往魁北克水电站沿拉格兰德河和卡尼阿皮斯卡河的水电站的通道。
在大部分时间里,你会看到覆盖着云杉树的低山的广阔景色。然而,没有太多的地标来描绘这条漫长的道路,其中最突出的是39英里处的罗伯特·布拉萨水库和362英里处的卡尼亚皮斯库水库。