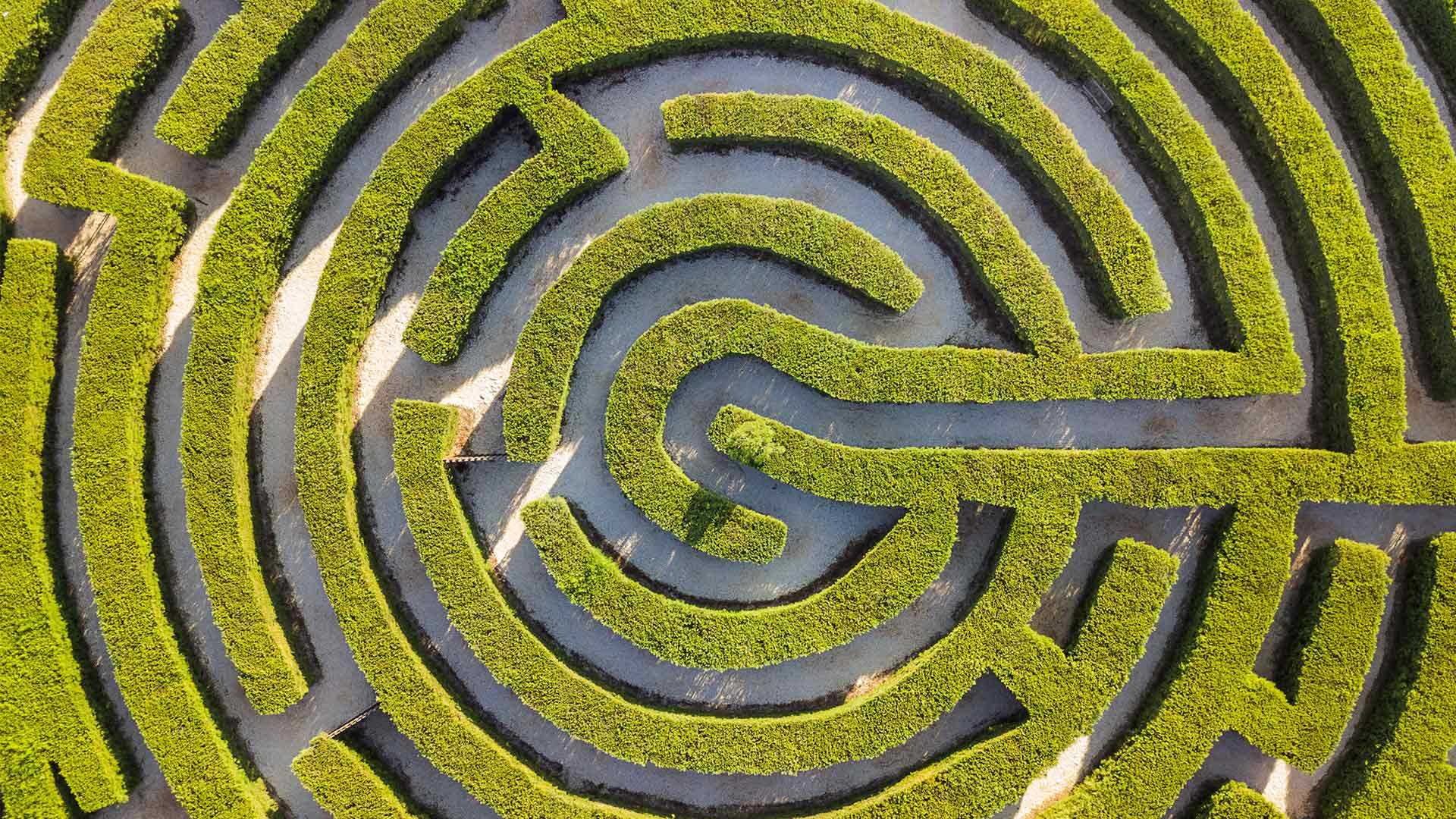 阿伊纳帕植物园灌木丛迷宫,塞浦路斯 Labyrinth in Cyherbia Botanical Park, Cyprus (© Tpopova/Getty Images)
美丽的曲径迷宫 A beautiful labyrinth
今天,我们用这张绝美无比的灌木丛迷宫鸟瞰图来庆祝圆周率日,该迷宫位于塞浦路斯的阿伊纳帕植物园。圆周率日的意义在于纪念数学常数π。如果用计算器求圆周率的值,它可能会被截止到小数点后15位或更少,但在数学中π被认为是一个无限的比值。阿伊纳帕植物园灌木丛迷宫的圆形图案把圆周率公式带入了现实,这里也是长途步行爱好者的必游之地。如果你准备好迎接挑战,那就来这个巨型迷宫试试吧。
Pi Day
Today we're celebrating Pi Day with this magnificent bird's-eye image of the maze of bushes at Cyherbia Botanical Park in Ayia Napa, Cyprus. The significance of this day is to remember the mathematical constant Pi. If you use a calculator to find the value of Pi, it may truncate at 15 decimal digits or less, but in mathematics it is considered a never-ending ratio. The circular pattern of the labyrinth at the Cyherbia Botanical Park brings this equation to life and is a must-visit for people who love long walks. If you're ready for a challenge, give this large hedge maze a go.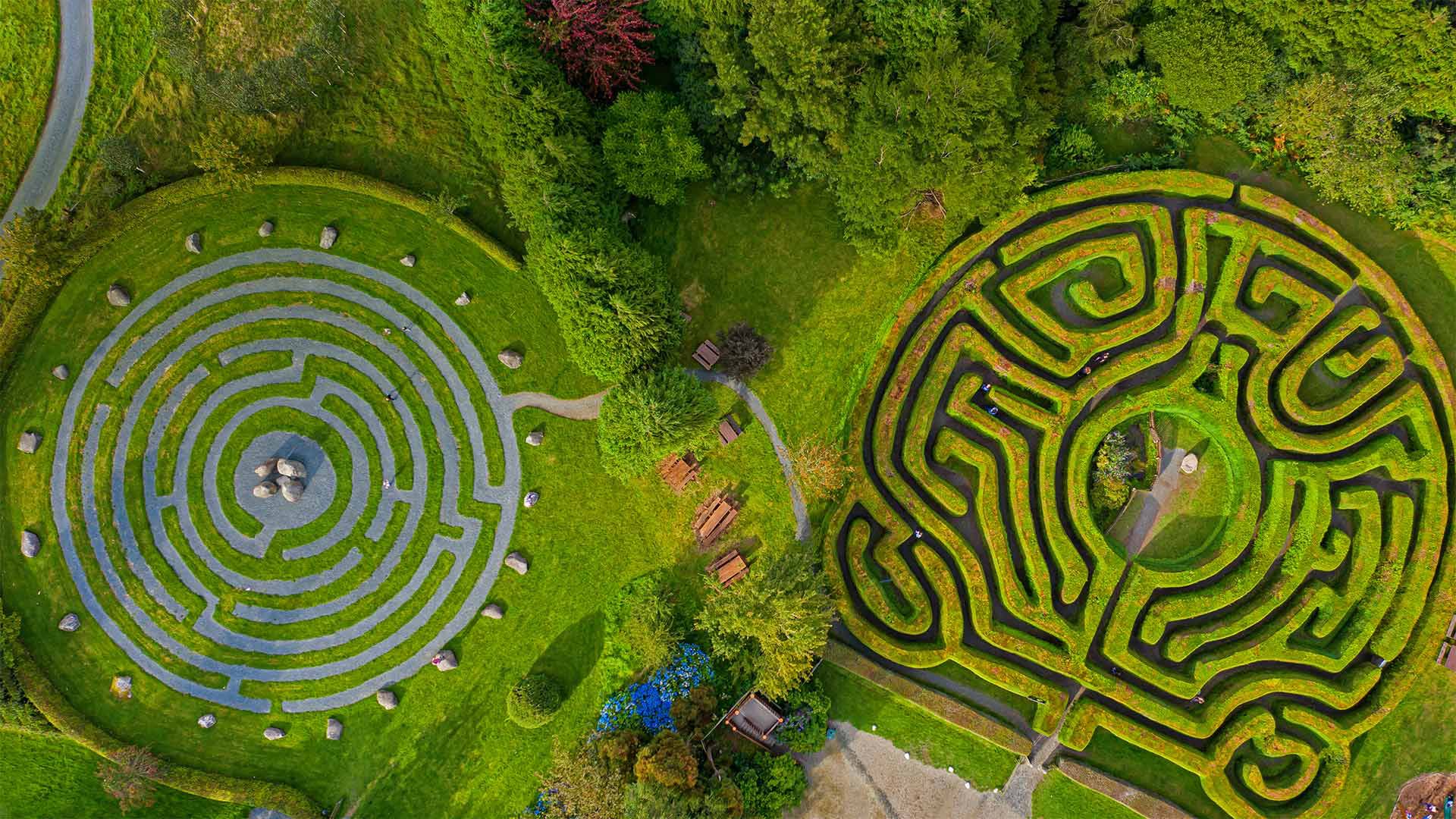 Greenan迷宫,爱尔兰威克洛郡 Greenan Maze in County Wicklow, Ireland (© Peter Krocka/Shutterstock)
Let's get lost
Beannachtaí ó from Greenan Maze in Ireland! (That first part is 'Welcome to' in traditional Irish.) This family farm in Greenan, a small village in the countryside of County Wicklow, has a hedge maze and a meditative labyrinth path, both in the 'celtic maze' style. Celtic mazes are a common artistic motif in artifacts from ancient Celtic settlements. Historians suggest the Celtic maze was linked to spiritual practices, often associated with the journey of the dead into the afterlife. And in modern life, they can be an inspiration for creative hedge mazes. Are you rethinking your backyard landscaping, or is that just us?