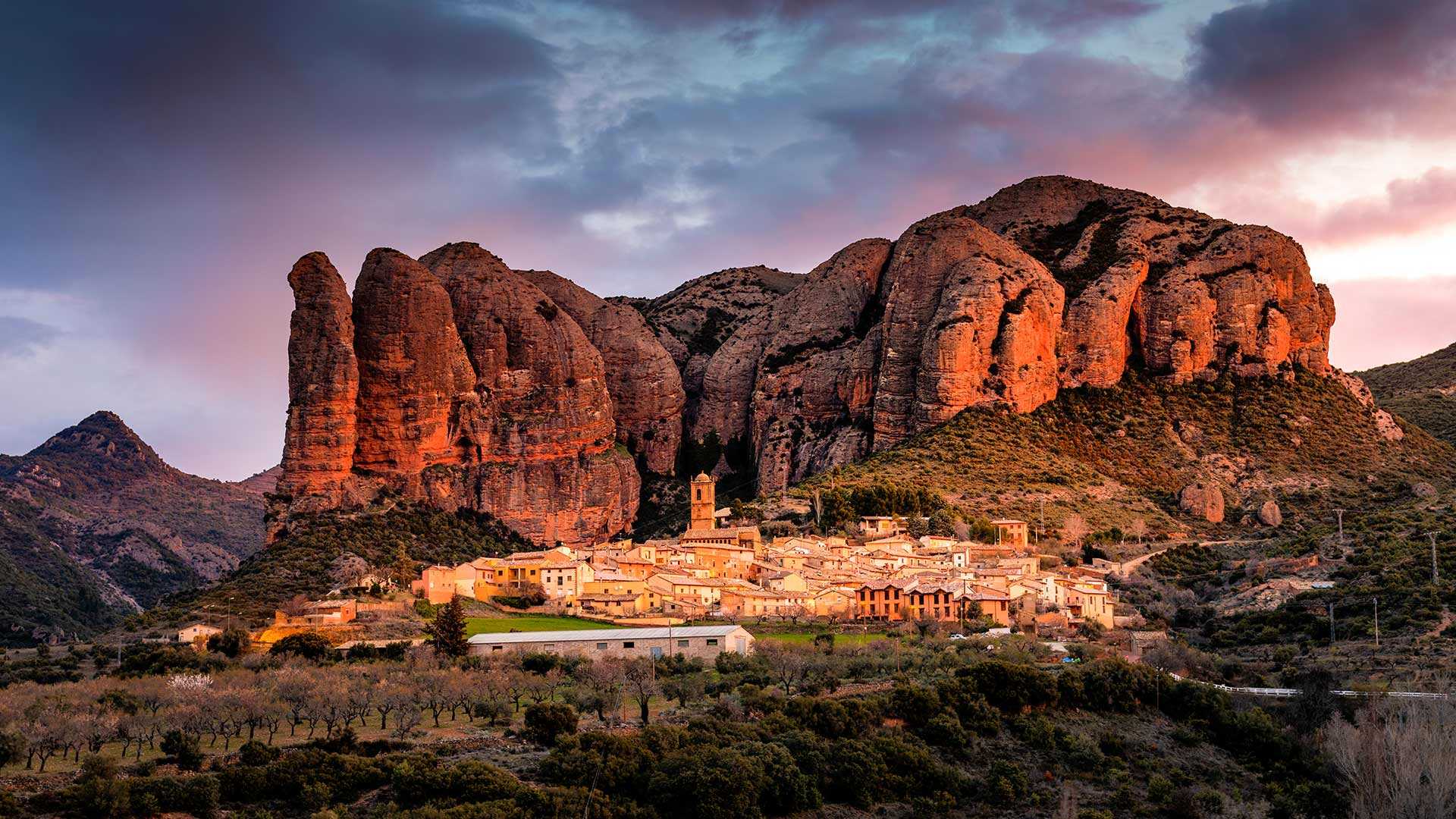 阿圭罗村庄,西班牙 Agüero, Spain (© Andrea Comi/Getty Images)
如此美景在何处? Where is this scenic view?
阿圭罗村庄,韦斯卡省,西班牙
美丽的阿圭罗村庄位于西班牙韦斯卡省,它坐落在独特的粉灰色群山之中。村庄背后是被称为里格洛斯岩的悬崖,非常适合拍照。这个拥有130位居民的小村庄还有一座建于12世纪的教堂。如果你是历史爱好者、攀岩爱好者,或二者兼修,那就请把阿圭罗列入旅行目的地清单吧。
Agüero, Huesca province, Spain
Residing in the lap of the distinctive pink-grey mountains is the pretty village of Agüero in the Huesca province of Spain. The textured cliffs known as Los Mallos act as a backdrop to the village, making it incredibly photogenic. The miniature village with its 130 inhabitants is a tourist attraction due to the 12th-century Romanesque Church of Santiago. This national monument is also a sight to behold with its intricate carvings of remarkable beasts and religious scenes created by the artist known only as the Master of San Juan de la Pena. If you consider yourself a history buff, a rock climber, or both, put Agüero on your travel list.